The Bag Icon- Bringing Women Affordable Luxury Handbags in Iconic Styles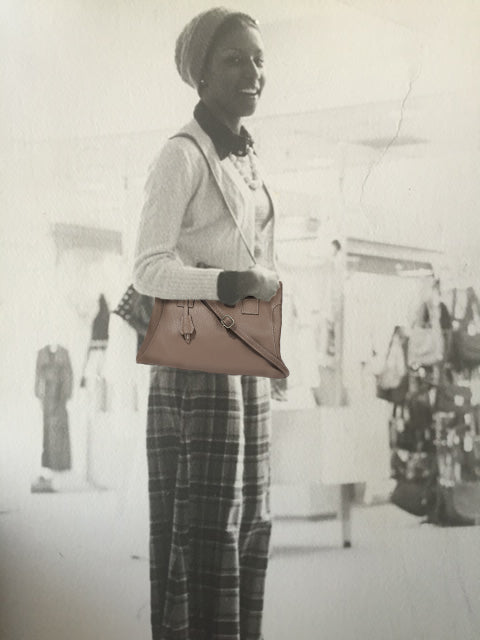 What is The Bag Icon?
The Bag Icon is a revolutionary brand that brings women affordable luxury handbags in iconic styles. With a focus on quality craftsmanship and timeless designs, The Bag Icon aims to make luxury accessible to all fashion enthusiasts.
Why Choose The Bag Icon?
1. Affordable Luxury: The Bag Icon offers high-quality handbags at a fraction of the price of traditional luxury brands. You can enjoy the elegance and sophistication of luxury handbags without breaking the bank.
2. Iconic Styles: The Bag Icon takes inspiration from iconic handbag designs and adds a modern twist. Each handbag is carefully crafted to capture the essence of timeless fashion.
3. Quality Craftsmanship: The Bag Icon believes in the importance of quality. Every handbag is meticulously crafted using premium materials and attention to detail, ensuring durability and longevity.
Unleash Your Style with The Bag Icon
Whether you're heading to a formal event or a casual outing, The Bag Icon has the perfect handbag to complement your style. From classic to contemporary, their collection offers a wide range of options to suit every occasion.
Affordable Luxury for Every Woman
The Bag Icon understands that luxury should be accessible to all women. They believe that every woman deserves to feel confident and empowered, regardless of their budget. By offering affordable luxury handbags, The Bag Icon is breaking down barriers and making fashion dreams come true.
Join the Bag Icon Community
When you choose The Bag Icon, you become part of a community of fashion-forward individuals who appreciate quality and style. Connect with like-minded individuals, share your fashion tips, and stay updated on the latest trends.
Conclusion
The Bag Icon is revolutionizing the luxury handbag industry by offering affordable options without compromising on quality or style. With their iconic designs and commitment to craftsmanship, The Bag Icon is the go-to brand for women who want to elevate their fashion game. Experience the joy of owning a luxury handbag without the hefty price tag with The Bag Icon.